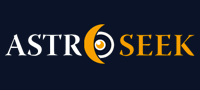 Astro-Seek.com Seek and meet people born on the same date as you ...
Rabbit Chinese Horoscope Sign Year 2022
---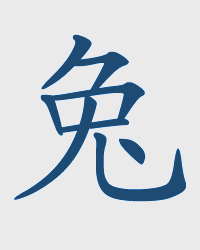 Rabbit
- Chinese Zodiac Sign
Character
Sensitive and intuitive
Yin/Yang
Yin - passive - negative
Date of Birth
29 Jan 1903 -
15 Feb 1904
(water)
14 Feb 1915 -
2 Feb 1916
(wood)
2 Feb 1927 -
22 Jan 1928
(fire)
19 Feb 1939 -
7 Feb 1940
(earth)
6 Feb 1951 -
26 Jan 1952
(metal)
25 Jan 1963 -
12 Feb 1964
(water)
11 Feb 1975 -
30 Jan 1976
(wood)
29 Jan 1987 -
16 Feb 1988
(fire)
16 Feb 1999 -
4 Feb 2000
(earth)
Rabbit Chinese Zodiac Sign
- Characteristics, Personality, Meanings and Compatibility
Characteristics and personality of the Rabbit
The Rabbit is usually cautious, sensible and reserved. People born in the Year of the Rabbit
want to live in peace and comfort
and protect their peaceful life. The Rabbits are extremely gentle creatures - they symbolize charm and kindness. Rabbits exhibit good manners and enjoy beauty. They do not like controversy and hate power struggle.
However, what Rabbits loose in their ambition, they will make up in the development of their mind. Rabbits are the experts in seeking their goals peacefully and without unnecessary effort. To others
Rabbits are tolerant and open-minded
, because they understand their hidden intentions. People trust them, because Rabbits have certain aura of peace kind impression. That being said, under their apparent sociability hides tremendous shyness, which is the result of a natural inclination to keep their distance.
The Rabbits are fairly easily influenced by others and are more sensitive than it might seem at first glance.
They love their family
, home and their private life; all of which gives them a sense of security. They don't like to talk about their private life too often as they consider it to be a private matter. Rabbits are is interested in advancement of their career only if it makes their life more comfortable. They are good businessmen and have a feeling for deals, and can take advantage of good opportunities.
Unfortunately, another important feature of the Rabbit is insincerity. Rabbits can pretend to be angry or lie about something when they need to find out the truth.
They can skillfully manipulate others
, to get their way. In love they are steady, gentle, sensitive, romantic and faithful. As in his social life, in love they do not search for adventure or passion.
Celebrities born in the Sign of Rabbit
Brad Pitt
,
Donnie Yen
,
William Baldwin
,
Ian McKellen
,
Karen Allen
,
Drew Barrymore
,
Kurt Russell
,
Nicolas Cage
,
Elisabeth Shue
,
Anjelica Huston
,
Milla Jovovich
,
Stellan Skarsgård
,
Kate Winslet
,
Michael Keaton
,
Janet Leigh
,
Orson Welles
,
John Hurt
,
Harvey Keitel
,
Greg Kinnear
,
Johnny Depp
,
Charlize Theron
,
Mark Hamill
,
Harry Hamlin
,
Paul Hogan
,
Mike Myers
,
Sidney Poitier
,
Anthony Quinn
,
Robin Williams
,
Bridget Fonda
,
Whitney Houston
Rabbit in Elements
- Characteristics


Wood Rabbit
Under the influence of Wood, the Rabbit is rather vigilant, reserved and shy. This type of Rabbit is usually much more serious and hard working than other Rabbits. If a conflict occurs, this Rabbit tends to be the fiercest and bravest than the other Rabbits.


Fire Rabbit
Fire brings to this sign a good heart, kindness and a great deal of hard work. These Rabbits are the most peaceful and nicest of them all. Sadly, this quality can make them vulnerable to people, who will want to take advantage of their goodness.


Earth Rabbit
These Rabbits have amplified all negative and positive qualities. They are extremely intuitive and capable of survival. On the other hand, however, they have inkling to be alone. They are extremely cute and very intelligent, so they can get people do what they desire.


Metal Rabbit
These Rabbits have nobility, gentility and very cultured demeanor. They achieve extreme quality in everything they do. This combination is ideal for career wives of Presidents, directors, or diplomats. In men, this Rabbit exhibits a gentlemen's behavior.


Water Rabbit
Water provides these Rabbits with magnificent, almost exotic or fairytale appearance. They easily and quickly influence others, which they use to their advantage. They carefully cultivate an appearance of mystery so others look up to them with reverence and respect.
Rabbit - Compatibility with other Chinese Zodiac Signs


Moon calendar
Moon in

Pisces
Show calendar
»
Seek users born on
Seek users by nickname