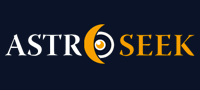 Astro-Seek.com Seek and meet people born on the same date as you ...
Goat Chinese Horoscope Sign Year 2022
---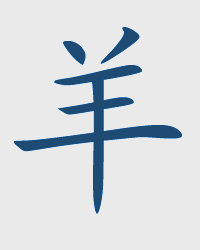 Goat
- Chinese Zodiac Sign
Character
Without significant character traits
Yin/Yang
Yin - passive - negative
Date of Birth
13 Feb 1907 -
1 Feb 1908
(fire)
1 Feb 1919 -
19 Feb 1920
(earth)
17 Feb 1931 -
5 Feb 1932
(metal)
5 Feb 1943 -
24 Jan 1944
(water)
24 Jan 1955 -
11 Feb 1956
(wood)
9 Feb 1967 -
29 Jan 1968
(fire)
28 Jan 1979 -
15 Feb 1980
(earth)
15 Feb 1991 -
3 Feb 1992
(metal)
Goat Chinese Zodiac Sign
- Characteristics, Personality, Meanings and Compatibility
Characteristics and personality of the Goat
The Goat loves elegant appearances and loves showing off. Goats are also artistically talented and love nature. Goats are never satisfied with the fate and often drive their peers insane with their comments. Their weaknesses and internal uncertainty obscures a strong arrogance. They are intrusive, without being aware of it. They are always late and have no sense of time and usually don't even bother to look at the clock. They tend to ask others or even their partners to keep time for them. This can become intolerable. Still, Goats
can appeal to others
, if it is in their own interest.
Goats
adapt with extraordinary ease
to different life situations, if those promise at least some modest security. They like to be talked about and like to advise others. But they always try to get out of everything the easy way and often whine. They can come off as modest and mild, though they can be quite whimsical.
Goats
can be easily tided down
but one has to understand that they will be jerking on the rope. They like pretending to be in a habit of giving orders, but in fact, it is them who are made to take orders. If steered well, they can achieve success and even shine in cultural careers.
Goats have flair and charm that will lead them to success. They
long to live in safety
, dream of marrying a rich, generous friend or of getting a profitable job.
Celebrities born in the Sign of Goat
Mel Gibson
,
Bruce Willis
,
Julia Roberts
,
Bill Paxton
,
Nicole Kidman
,
Yun-Fat Chow
,
Whoopi Goldberg
,
Robert De Niro
,
Carrie-Anne Moss
,
Vin Diesel
,
Malcolm McDowell
,
Christopher Walken
,
Ian Holm
,
John Gavin
,
Martin Balsam
,
Ben Kingsley
,
Jack Nance
,
Anne Bancroft
,
Laura Dern
,
Willem Dafoe
,
Rutger Hauer
,
Geena Davis
,
Sam Shepard
,
Stephen Boyd
,
Dana Carvey
,
Chevy Chase
,
Benicio Del Toro
,
Matt LeBlanc
,
Leonard Nimoy
,
Joe Pesci
Goat in Elements
- Characteristics


Wood Goat
Wood gives Goat the properties of dedication, alertness and self-control. Such a Goat tends to be most pessimistic of all. These Goats keep a distance from others, are greatly suspicious and overly critical. They are the truest and most loyal of all the Goats.


Fire Goat
Good heart, honesty, warmth, mildness and hard work, these are the qualities of these Goats. They also have great artistic skills and are able to work conscientiously, honestly and diligently towards their objectives. They are very attached to their home, and to their own values.


Earth Goat
Goats under the influence of the Earth are extremely cuddly and very strongly cling to love. They look very desirable to the opposite sex. Although they are not beautiful, they are very appealing and attractive. These Goats are very peaceful and kind.


Metal Goat
These Goats like to show off. If not, perhaps, in the wider community, then at least amongst their friends, and they can do so with elegance and refinement. They tend to have a very refined taste and attention to details. These Goats are also quite impatient, moody and irritable.


Water Goat
Goats under the influence of Water look very exotic and almost otherworldly beautiful. Often, however, they create an atmosphere of uneasiness around them. Sometimes they behave unusual and mysterious.
Goat - Compatibility with other Chinese Zodiac Signs


Moon calendar
Moon in

Capricorn
Show calendar
»
Seek users born on
Seek users by nickname