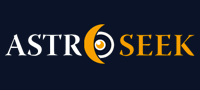 Astro-Seek.com Seek and meet people born on the same date as you ...
Horse Chinese Horoscope Sign Year 2023
---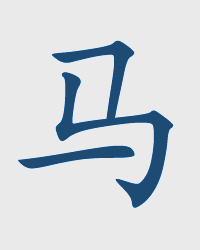 Horse
- Chinese Zodiac Sign
Character
Hidden potential
Yin/Yang
Yang - active - positive
Date of Birth
25 Jan 1906 -
12 Feb 1907
(fire)
11 Feb 1918 -
31 Jan 1919
(earth)
30 Jan 1930 -
16 Feb 1931
(metal)
15 Feb 1942 -
4 Feb 1943
(water)
3 Feb 1954 -
23 Jan 1955
(wood)
21 Jan 1966 -
8 Feb 1967
(fire)
7 Feb 1978 -
27 Jan 1979
(earth)
27 Jan 1990 -
14 Feb 1991
(metal)
Horse Chinese Zodiac Sign
- Characteristics, Personality, Meanings and Compatibility
Characteristics and personality of the Horse
Horse has good taste, and overall is very versatile. People born in the Year of the Horse
love grand shows, concerts, social and sports events
. As on the horse race, so in life they easily conquer most of the barriers or skillfully and stealthily bypass those. The Horses are irresistible and easily gain followers and admirers. They are great orators, and will discuss almost anything with great charisma.
Horses often succeed in politics, since they
can lead and control crowds
. They know in advance what people want to hear and say, because they prepare hard and do their research. The Horses are more skillful than smart, but precisely because they know that, they will appear cool, calm and collected on the outside. They are very hot-headed, passionate, ambitious and egoistic. They easily lose patience. They act boldly, and don't rely on other people's council. They will stamp on those who try to stand in their way. This will often destroy reaps of their multi-faceted talent, and cause them to lose their followers, admirers and good staff.
Horses are
very diligent and know how to handle money
. But they are volatile and often neglect to finish what they started. But soon they will use their cleverness to start something new again. They are successful in any profession where they are dealing with people and do not have to rely solely on themselves. Others work for them devotedly. Females, born under the sign of the Horse, are especially endowed with a pretty face and figure. This trait will allow them to reach almost all goals they will set to achieve.
Horses
will sacrifice everything for love
. In love, they are so passionate, that they will forget about the whole world, their profession and family that they will thus neglect to appreciate. Therefore, they will so often fail in life despite all of their other qualities.
Celebrities born in the Sign of Horse
Denzel Washington
,
Jackie Chan
,
Clint Eastwood
,
Stephen Baldwin
,
Harrison Ford
,
Sean Connery
,
Will Patton
,
Fred Ward
,
John Travolta
,
John Cusack
,
Kevin Costner
,
Billy Zane
,
Robert Duvall
,
Helena Bonham Carter
,
Kristen Stewart
,
Richard Harris
,
Ray Liotta
,
Josh Hartnett
,
Rene Russo
,
Rowan Atkinson
,
Gene Hackman
,
Bob Hoskins
,
James Earl Jones
,
Dennis Quaid
,
David Schwimmer
,
Kiefer Sutherland
,
Halle Berry
,
Sophie Marceau
,
Kathleen Turner
,
Joan Crawford
Horse in Elements
- Characteristics


Wood Horse
Horse under the influence of Wood is reserved, critical and cold-blooded. On the other hand, these Horses are very courageous and combative. They are steadfast and will not back down from anything that they will set out to do. If they get fired up, they can be dangerous and aggressive.


Fire Horse
These Horses are very friendly, have a good heart and are the extremely hard workers. They are the most honest of all the Horses, and rely on honest work and solidity; they are also very smart and usually very popular.


Earth Horse
These Horses have a very good sense of what is good for them and what not. They act cleverly, almost cunningly, thus tend to have great diplomatic talent. They like to go to parties to show off. On the other hand, they love their home above all else, and are very caring for their family and children.


Metal Horse
These Horses are compounded from all the positive and negative qualities of this sign. They are extremely elegant, behave according to the current vogue. However, they need to beware of not to letting their anger, impatience and rash behavior get in the way of their perfect image.


Water Horse
Water brings to the sign of Horse impressive appearance, impression of great strength and power. These Horses make great impact on everyone they meet. At first glance, they will give the impression of great personality, even if it is, in fact, not true.
Horse - Compatibility with other Chinese Zodiac Signs


Moon calendar
Moon in

Gemini
Show calendar
»