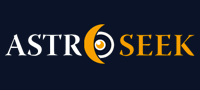 Astro-Seek.com Seek and meet people born on the same date as you ...
Dog Chinese Horoscope Sign Year 2021
---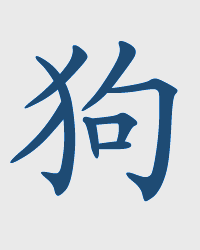 Dog
- Chinese Zodiac Sign
Yin/Yang
Yang - active - positive
Date of Birth
10 Feb 1910 -
29 Jan 1911
(metal)
28 Jan 1922 -
15 Feb 1923
(water)
14 Feb 1934 -
3 Feb 1935
(wood)
2 Feb 1946 -
21 Jan 1947
(fire)
18 Feb 1958 -
7 Feb 1959
(earth)
6 Feb 1970 -
26 Jan 1971
(metal)
25 Jan 1982 -
12 Feb 1983
(water)
10 Feb 1994 -
30 Jan 1995
(wood)
Dog Chinese Zodiac Sign
- Characteristics, Personality, Meanings and Compatibility
Characteristics and personality of the Dog
Dog is loner, extremely stubborn and
highly suspicious of new acquaintances
. People born in the Year of the Dog tend to submerge themselves in completely unimportant matters and details. They are a bit crazy, but their evolved sensibilities and critical spirit help to protect them from the worst.
Superficially, Dogs can appear coldblooded, but usually this impression is deceiving. They are just
very uncertain of themselves
and incessantly have doubts about their own feelings and the feelings of others. However, despite these defects, Dogs really embody the noblest qualities of human nature. They are
loyal, faithful, honest, truthful
and well aware of their responsibilities. As a friend they are absolutely reliable.
In a social setting Dogs appear awkward and mumbling. They are rarely likable, but they are the intelligent and attentive listeners, thereby, their
friends enjoy their company
. Dogs will do everything for those they like. Their dedication often escalates to self-denial and they become detrimental to themselves at the expense of others.
Dogs are not money hungry, they are
humble and generous
, not interested in material possessions which they often give away for the benefit of others. Whatever profession Dogs choose, they will pour all their energy and dedication into. In love, Dogs are open, strong and, in particular, honest. However, love can be a really troubling issue for them.
Celebrities born in the Sign of Dog
Sharon Stone
,
Ethan Hawke
,
Maggie Smith
,
Judi Dench
,
Tommy Lee Jones
,
Cheech Marin
,
Sylvester Stallone
,
Bruce Campbell
,
Christopher Lee
,
Tim Robbins
,
Sydney Pollack
,
Jamie Lee Curtis
,
Andie MacDowell
,
Susan Sarandon
,
David Bowie
,
Viggo Mortensen
,
Chris O'Donnell
,
Uma Thurman
,
Charles Dance
,
Tim Curry
,
Gary Oldman
,
Ewen Bremner
,
Jennifer Connelly
,
Kevin Bacon
,
Matt Damon
,
Linda Blair
,
Alec Baldwin
,
River Phoenix
,
Alan Rickman
,
Cher
Dog in Elements
- Characteristics


Wood Dog
These Dogs have inherited discipline and loyalty. They tend to be irritable and less communicative. They also appear to be far more critical of the mistakes of others. However, they are the most daring of all dogs; they are the warriors who like to lend a hand if needed.


Fire Dog
Dogs under the influence of Fire are good-hearted and trusting. They need to be vigilant, as there will always be someone in their vicinity, who will want abuse their kindness and warmth. They literally tend to carry burdens of others on their shoulders.


Earth Dog
These Dogs are very intuitive and have a great ability to survive on one hand, but on the other hand they tend to be a loner. They are very intelligent and can convince others to act in their favor.


Metal Dog
These Dogs are noble, dignified and proud. They dazzle with their proud demeanor and like to display good manners and ethics. Such Dogs are old-fashioned and give the impression that they emerged from ancient times.


Water Dog
Dogs under influence of Water are compounded from all the positive and negative characteristics of this sign. These Dogs display great pride, tend to look down at their surroundings and act like someone special. They have a problem distinguishing between who means well and who just wants to take advantage of them.
Dog - Compatibility with other Chinese Zodiac Signs


Moon calendar
Moon in

Virgo
Show calendar
»
Seek users born on
Seek users by nickname