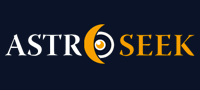 Astro-Seek.com Seek and meet people born on the same date as you ...
Scorpio Sun Zodiac Sign, Characteristics, Personality
---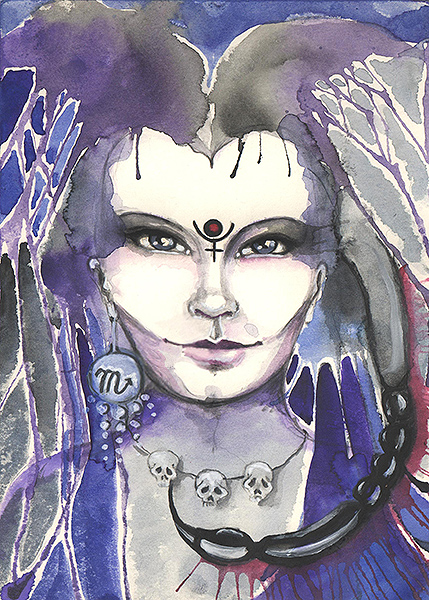 Scorpio
- Sun Zodiac Sign
Ruler:
:

Pluto
Strength
: Toughness, Strength
Weakness
: Fanaticism, Uncompromising
Scorpio
- Characteristics, Personality
Characteristics
People born under the sign of Scorpio can think very clearly, they have a
good judgement
and can assess situations very well. They also have a good memory and a very creative mind, which is characterised by its originality. They can be very obstinate when they defend their opinions. The reason for this behaviour is their
justifiable confidence
.
They are people of extremes. They are
extremely kind and dedicated to their friends
, but if somebody shows negative attitude towards them, they will be covertly or even openly cruel to them. Others can rarely anticipate their reactions and it is possible that they themselves do not know how they will react. On one hand, they can do a lot of good, but on the other hand, when they are angry they are just as consistent and stark. They are extremely inquisitive and curious people and if they are interested in something they will not regret any effort they invest into finding out what they need. They especially want to have under their control people with the same mental maturity, not only in order to correctly understand their competition, but also because it is their special hobby.
These people
long for recognition of their qualities
and it is surprising that these very intelligent individuals are friends with people who are mentally at a much lower level than they are. The reason for this is that they enjoy being admired. Ancient astrologists considered them to be geniuses, but people born under this sign have few other skills and they have difficulty realising their original ideas. It is believed that in order to put their ideas into practice they have to be driven by a very negative energy or by the desire to outdo somebody.
Scorpios are very charming companions, who can have many good ideas and everybody around them will be affected by them. They have
attractive personalities
and they spare no effort or means to entertain people who they like.
They have strong personalities and they can
skilfully conceal their feelings
. Their partners will often never know about their jealousy and their colleagues will never learn about their envy. These people often experience agonising states of mind while others around them have no idea about it.
They are individuals particularly
suitable for managerial positions
. Even though they are demanding bosses, they are popular among their subordinates. The planets Pluto and Mars, which rule their sign, give them not only their fighting spirit, but also talent for medicine, particularly for surgery, for which they have all prerequisites and inner strength that will heal everybody.
Celebrities
born in the Sign of Scorpio
Julia Roberts
,
Peter Jackson
,
Ethan Hawke
,
Kevin Kline
,
Dolph Lundgren
,
Richard Dreyfuss
,
Roy Scheider
,
Meg Ryan
,
Goldie Hawn
,
Whoopi Goldberg
,
Jamie Lee Curtis
,
Owen Wilson
,
Winona Ryder
,
Martin Balsam
,
Bob Gunton
,
Jodie Foster
,
Sean Young
,
Kate Capshaw
,
Demi Moore
,
Joaquin Phoenix
,
Sam Shepard
,
Matthew McConaughey
,
Robert Beltran
,
Charles Bronson
,
Danny DeVito
,
Harry Hamlin
,
Bob Hoskins
,
David Schwimmer
,
Lisa Bonet
,
Sally Field
Sun-Zodiac Sign Online Calculation
- Enter your birth data
Other Sun-Zodiac Signs
- Symbols, Characteristics, Personality


Moon calendar
New Moon in

Pisces
Show calendar
»