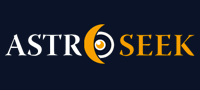 Astro-Seek.com Seek and meet people born on the same date as you ...
Uranus Square Moon Meaning, Synastry Chart Aspect, Free Astrology Interpretations
---
Uranus Square Moon
Synastry Chart Aspect Meaning The Moon person is very possessive because they're subconsciously jealous of Uranus' "fancy position" and the Moon is emotionally insecure and feels threatened by the universal feeling of freedom expressed by the Uranus partner. Uranus partner may wonder why the Moon does not agree with more liberal views. In fact, Uranus rebels against the other partner in a subconscious struggle with their mother's influence. This is a bad aspect for a long-term relationship.

Uranus-Moon Synastry aspects: Conjunction | Trine | Square | Opposition

Uranus - astrology meaning Uranus is the power of awakening, which often means that there will be some disruption and change. Events under the influence of Uranus are unexpected or unpredictable, forcing us to do things in a new way and face the truth about this or that issue.

Moon - astrology meaning Place in the horoscope where the Moon is tells us what gives the person a sense of security, and where to find it. It describes how sensitive we are and how we instinctively interact with our surroundings. The Moon also tells us about our childhood and our experiences with our mother.
Synastry Aspects
- Astrology Meanings and Interpretations

Sun

synastry aspects:
Sun Conjunction Ascendant
,
Sun Square Ascendant
,
Sun Opposition Ascendant
,
Sun Conjunction Venus
,
Sun Square Venus
,
Sun Opposition Venus
,
Sun Conjunction Mars
,
Sun Square Mars
,
Sun Opposition Mars
,
Sun Conjunction Sun
,
Sun Square Sun
,
Sun Opposition Sun
,
Sun Conjunction Moon
,
Sun Square Moon
,
Sun Opposition Moon
,
Sun Trine Ascendant
,
Sun Trine Venus
,
Sun Trine Mars
,
Sun Trine Sun
,
Sun Trine Moon
,
Sun Conjunction Mercury
,
Sun Trine Mercury
,
Sun Square Mercury
,
Sun Opposition Mercury
,
Sun Conjunction Jupiter
,
Sun Trine Jupiter
,
Sun Square Jupiter
,
Sun Opposition Jupiter
,
Sun Conjunction Saturn
,
Sun Trine Saturn
,
Sun Square Saturn
,
Sun Opposition Saturn
,
Sun Conjunction Uranus
,
Sun Square Uranus
,
Sun Trine Uranus
,
Sun Opposition Uranus
,
Sun Conjunction Neptune
,
Sun Square Neptune
,
Sun Trine Neptune
,
Sun Opposition Neptune
,
Sun Conjunction Pluto
,
Sun Square Pluto
,
Sun Trine Pluto
,
Sun Opposition Pluto
,

Moon

synastry aspects:
Moon Conjunction Moon
,
Moon Trine Moon
,
Moon Square Moon
,
Moon Opposition Moon
,
Moon Conjunction Ascendant
,
Moon Square Ascendant
,
Moon Opposition Ascendant
,
Moon Conjunction Mars
,
Moon Square Mars
,
Moon Opposition Mars
,
Moon Conjunction Venus
,
Moon Square Venus
,
Moon Opposition Venus
,
Moon Conjunction Saturn
,
Moon Square Saturn
,
Moon Opposition Saturn
,
Moon Trine Ascendant
,
Moon Trine Mars
,
Moon Trine Venus
,
Moon Trine Saturn
,
Moon Conjunction Sun
,
Moon Trine Sun
,
Moon Square Sun
,
Moon Opposition Sun
,
Moon Conjunction Mercury
,
Moon Trine Mercury
,
Moon Square Mercury
,
Moon Opposition Mercury
,
Moon Conjunction Jupiter
,
Moon Trine Jupiter
,
Moon Square Jupiter
,
Moon Opposition Jupiter
,
Moon Opposition Pluto
,
Moon Trine Pluto
,
Moon Square Pluto
,
Moon Conjunction Pluto
,
Moon Opposition Neptune
,
Moon Trine Neptune
,
Moon Square Neptune
,
Moon Conjunction Neptune
,
Moon Opposition Uranus
,
Moon Trine Uranus
,
Moon Square Uranus
,
Moon Conjunction Uranus
,

Mercury

synastry aspects:
Mercury Conjunction Sun
,
Mercury Trine Sun
,
Mercury Square Sun
,
Mercury Opposition Sun
,
Mercury Conjunction Ascendant
,
Mercury Trine Ascendant
,
Mercury Square Ascendant
,
Mercury Opposition Ascendant
,
Mercury Conjunction Moon
,
Mercury Trine Moon
,
Mercury Square Moon
,
Mercury Opposition Moon
,
Mercury Conjunction Mercury
,
Mercury Trine Mercury
,
Mercury Square Mercury
,
Mercury Opposition Mercury
,
Mercury Conjunction Venus
,
Mercury Trine Venus
,
Mercury Square Venus
,
Mercury Opposition Venus
,
Mercury Conjunction Mars
,
Mercury Trine Mars
,
Mercury Square Mars
,
Mercury Opposition Mars
,
Mercury Conjunction Jupiter
,
Mercury Trine Jupiter
,
Mercury Square Jupiter
,
Mercury Opposition Jupiter
,
Mercury Conjunction Saturn
,
Mercury Trine Saturn
,
Mercury Square Saturn
,
Mercury Opposition Saturn
,
Mercury Opposition Pluto
,
Mercury Trine Pluto
,
Mercury Square Pluto
,
Mercury Conjunction Pluto
,
Mercury Opposition Neptune
,
Mercury Trine Neptune
,
Mercury Square Neptune
,
Mercury Conjunction Neptune
,
Mercury Opposition Uranus
,
Mercury Trine Uranus
,
Mercury Square Uranus
,
Mercury Conjunction Uranus
,

Venus

synastry aspects:
Venus Conjunction Moon
,
Venus Square Moon
,
Venus Opposition Moon
,
Venus Conjunction Sun
,
Venus Square Sun
,
Venus Opposition Sun
,
Venus Conjunction Ascendant
,
Venus Square Ascendant
,
Venus Opposition Ascendant
,
Venus Conjunction Mars
,
Venus Square Mars
,
Venus Opposition Mars
,
Venus Conjunction Venus
,
Venus Square Venus
,
Venus Opposition Venus
,
Venus Trine Moon
,
Venus Trine Sun
,
Venus Trine Ascendant
,
Venus Trine Mars
,
Venus Trine Venus
,
Venus Conjunction Mercury
,
Venus Trine Mercury
,
Venus Square Mercury
,
Venus Opposition Mercury
,
Venus Conjunction Jupiter
,
Venus Trine Jupiter
,
Venus Square Jupiter
,
Venus Opposition Jupiter
,
Venus Conjunction Saturn
,
Venus Trine Saturn
,
Venus Square Saturn
,
Venus Opposition Saturn
,
Venus Conjunction Uranus
,
Venus Square Uranus
,
Venus Trine Uranus
,
Venus Opposition Uranus
,
Venus Conjunction Neptune
,
Venus Square Neptune
,
Venus Trine Neptune
,
Venus Opposition Neptune
,
Venus Conjunction Pluto
,
Venus Square Pluto
,
Venus Trine Pluto
,
Venus Opposition Pluto
,

Mars

synastry aspects:
Mars Conjunction Mars
,
Mars Square Mars
,
Mars Opposition Mars
,
Mars Conjunction Sun
,
Mars Square Sun
,
Mars Opposition Sun
,
Mars Conjunction Ascendant
,
Mars Square Ascendant
,
Mars Opposition Ascendant
,
Mars Conjunction Moon
,
Mars Square Moon
,
Mars Opposition Moon
,
Mars Conjunction Venus
,
Mars Square Venus
,
Mars Opposition Venus
,
Mars Trine Mars
,
Mars Trine Sun
,
Mars Trine Ascendant
,
Mars Trine Moon
,
Mars Trine Venus
,
Mars Conjunction Mercury
,
Mars Trine Mercury
,
Mars Square Mercury
,
Mars Opposition Mercury
,
Mars Conjunction Jupiter
,
Mars Trine Jupiter
,
Mars Square Jupiter
,
Mars Opposition Jupiter
,
Mars Conjunction Saturn
,
Mars Trine Saturn
,
Mars Square Saturn
,
Mars Opposition Saturn
,
Mars Conjunction Uranus
,
Mars Square Uranus
,
Mars Trine Uranus
,
Mars Opposition Uranus
,
Mars Conjunction Neptune
,
Mars Square Neptune
,
Mars Trine Neptune
,
Mars Opposition Neptune
,
Mars Conjunction Pluto
,
Mars Square Pluto
,
Mars Trine Pluto
,
Mars Opposition Pluto
,

Jupiter

synastry aspects:
Jupiter Conjunction Sun
,
Jupiter Trine Sun
,
Jupiter Square Sun
,
Jupiter Opposition Sun
,
Jupiter Conjunction Ascendant
,
Jupiter Trine Ascendant
,
Jupiter Square Ascendant
,
Jupiter Opposition Ascendant
,
Jupiter Conjunction Moon
,
Jupiter Trine Moon
,
Jupiter Square Moon
,
Jupiter Opposition Moon
,
Jupiter Conjunction Mercury
,
Jupiter Trine Mercury
,
Jupiter Square Mercury
,
Jupiter Opposition Mercury
,
Jupiter Conjunction Venus
,
Jupiter Trine Venus
,
Jupiter Square Venus
,
Jupiter Opposition Venus
,
Jupiter Conjunction Mars
,
Jupiter Trine Mars
,
Jupiter Square Mars
,
Jupiter Opposition Mars
,
Jupiter Conjunction Jupiter
,
Jupiter Trine Jupiter
,
Jupiter Square Jupiter
,
Jupiter Opposition Jupiter
,
Jupiter Conjunction Saturn
,
Jupiter Trine Saturn
,
Jupiter Square Saturn
,
Jupiter Opposition Saturn
,
Jupiter Opposition Pluto
,
Jupiter Trine Pluto
,
Jupiter Square Pluto
,
Jupiter Conjunction Pluto
,
Jupiter Opposition Neptune
,
Jupiter Trine Neptune
,
Jupiter Square Neptune
,
Jupiter Conjunction Neptune
,
Jupiter Opposition Uranus
,
Jupiter Trine Uranus
,
Jupiter Square Uranus
,
Jupiter Conjunction Uranus
,

Saturn

synastry aspects:
Saturn Conjunction Sun
,
Saturn Trine Sun
,
Saturn Square Sun
,
Saturn Opposition Sun
,
Saturn Conjunction Ascendant
,
Saturn Trine Ascendant
,
Saturn Square Ascendant
,
Saturn Opposition Ascendant
,
Saturn Conjunction Moon
,
Saturn Trine Moon
,
Saturn Square Moon
,
Saturn Opposition Moon
,
Saturn Conjunction Mercury
,
Saturn Trine Mercury
,
Saturn Square Mercury
,
Saturn Opposition Mercury
,
Saturn Conjunction Venus
,
Saturn Trine Venus
,
Saturn Square Venus
,
Saturn Opposition Venus
,
Saturn Conjunction Mars
,
Saturn Trine Mars
,
Saturn Square Mars
,
Saturn Opposition Mars
,
Saturn Conjunction Jupiter
,
Saturn Trine Jupiter
,
Saturn Square Jupiter
,
Saturn Opposition Jupiter
,
Saturn Conjunction Saturn
,
Saturn Trine Saturn
,
Saturn Square Saturn
,
Saturn Opposition Saturn
,
Saturn Opposition Pluto
,
Saturn Trine Pluto
,
Saturn Square Pluto
,
Saturn Conjunction Pluto
,
Saturn Opposition Neptune
,
Saturn Trine Neptune
,
Saturn Square Neptune
,
Saturn Conjunction Neptune
,
Saturn Opposition Uranus
,
Saturn Trine Uranus
,
Saturn Square Uranus
,
Saturn Conjunction Uranus
,

Uranus

synastry aspects:
Uranus Square Neptune
,
Uranus Opposition Jupiter
,
Uranus Conjunction Saturn
,
Uranus Square Saturn
,
Uranus Trine Saturn
,
Uranus Opposition Saturn
,
Uranus Conjunction Uranus
,
Uranus Square Uranus
,
Uranus Trine Uranus
,
Uranus Opposition Uranus
,
Uranus Conjunction Neptune
,
Uranus Trine Jupiter
,
Uranus Trine Neptune
,
Uranus Opposition Neptune
,
Uranus Conjunction Pluto
,
Uranus Square Pluto
,
Uranus Trine Pluto
,
Uranus Opposition Pluto
,
Uranus Conjunction Ascendant
,
Uranus Square Ascendant
,
Uranus Trine Ascendant
,
Uranus Opposition Ascendant
,
Uranus Opposition Mercury
,
Uranus Square Sun
,
Uranus Trine Sun
,
Uranus Opposition Sun
,
Uranus Conjunction Moon
,
Uranus Square Moon
,
Uranus Trine Moon
,
Uranus Opposition Moon
,
Uranus Conjunction Mercury
,
Uranus Square Mercury
,
Uranus Trine Mercury
,
Uranus Conjunction Sun
,
Uranus Conjunction Venus
,
Uranus Square Venus
,
Uranus Trine Venus
,
Uranus Opposition Venus
,
Uranus Conjunction Mars
,
Uranus Square Mars
,
Uranus Trine Mars
,
Uranus Opposition Mars
,
Uranus Conjunction Jupiter
,
Uranus Square Jupiter
,

Neptune

synastry aspects:
Neptune Opposition Saturn
,
Neptune Opposition Mars
,
Neptune Conjunction Jupiter
,
Neptune Square Jupiter
,
Neptune Trine Jupiter
,
Neptune Opposition Jupiter
,
Neptune Conjunction Saturn
,
Neptune Square Saturn
,
Neptune Trine Saturn
,
Neptune Trine Mars
,
Neptune Conjunction Uranus
,
Neptune Square Uranus
,
Neptune Trine Uranus
,
Neptune Opposition Uranus
,
Neptune Conjunction Ascendant
,
Neptune Square Ascendant
,
Neptune Trine Ascendant
,
Neptune Opposition Ascendant
,
Neptune Square Mercury
,
Neptune Square Sun
,
Neptune Trine Sun
,
Neptune Opposition Sun
,
Neptune Conjunction Moon
,
Neptune Square Moon
,
Neptune Trine Moon
,
Neptune Opposition Moon
,
Neptune Conjunction Mercury
,
Neptune Conjunction Sun
,
Neptune Trine Mercury
,
Neptune Opposition Mercury
,
Neptune Conjunction Venus
,
Neptune Square Venus
,
Neptune Trine Venus
,
Neptune Opposition Venus
,
Neptune Conjunction Mars
,
Neptune Square Mars
,

Pluto

synastry aspects:
Pluto Opposition Saturn
,
Pluto Opposition Mars
,
Pluto Conjunction Jupiter
,
Pluto Square Jupiter
,
Pluto Trine Jupiter
,
Pluto Opposition Jupiter
,
Pluto Conjunction Saturn
,
Pluto Square Saturn
,
Pluto Trine Saturn
,
Pluto Trine Mars
,
Pluto Conjunction Uranus
,
Pluto Square Uranus
,
Pluto Trine Uranus
,
Pluto Opposition Uranus
,
Pluto Conjunction Ascendant
,
Pluto Square Ascendant
,
Pluto Trine Ascendant
,
Pluto Opposition Ascendant
,
Pluto Square Mercury
,
Pluto Square Sun
,
Pluto Trine Sun
,
Pluto Opposition Sun
,
Pluto Conjunction Moon
,
Pluto Square Moon
,
Pluto Trine Moon
,
Pluto Opposition Moon
,
Pluto Conjunction Mercury
,
Pluto Conjunction Sun
,
Pluto Trine Mercury
,
Pluto Opposition Mercury
,
Pluto Conjunction Venus
,
Pluto Square Venus
,
Pluto Trine Venus
,
Pluto Opposition Venus
,
Pluto Conjunction Mars
,
Pluto Square Mars
,
Ascendant

synastry aspects:
Ascendant Conjunction Ascendant
,
Ascendant Trine Ascendant
,
Ascendant Square Ascendant
,
Ascendant Opposition Ascendant
,
Transit Aspects
- Astrology Meanings and Interpretations
Secondary Progressions in Signs and Houses
Progressed Sun

in Signs and Houses:
Aries
,
Taurus
,
Gemini
,
Cancer
,
Leo
,
Virgo
,
Libra
,
Scorpio
,
Sagittarius
,
Capricorn
,
Aquarius
,
Pisces
||
1st
,
2nd
,
3rd
,
4th
,
5th
,
6th
,
7th
,
8th
,
9th
,
10th
,
11th
,
12th
Progressed Moon

in Signs and Houses:
Aries
,
Taurus
,
Gemini
,
Cancer
,
Leo
,
Virgo
,
Libra
,
Scorpio
,
Sagittarius
,
Capricorn
,
Aquarius
,
Pisces
||
1st
,
2nd
,
3rd
,
4th
,
5th
,
6th
,
7th
,
8th
,
9th
,
10th
,
11th
,
12th

Sun

Ari

Moon

Vir

Waxing Gibbous

(137°47')

Mercury

Ari

Venus

Tau

Mars

Can

Jupiter

Ari

Saturn

Pis

Uranus

Tau

Neptune

Pis

Pluto

Aqu

Node (M)

Tau
R

Node (T)

Tau
R

Lilith (M)

Leo

Chiron

Ari
Calculate when planet
enters next Signs:
---


Moon calendar
Moon in

Virgo
Show calendar
»