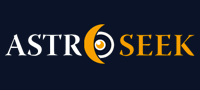 Astro-Seek.com Seek and meet people born on the same date as you ...
Transit Jupiter in the 1st House Meaning, Transit Birth Chart, Jupiter Astrology Free Interpretations
---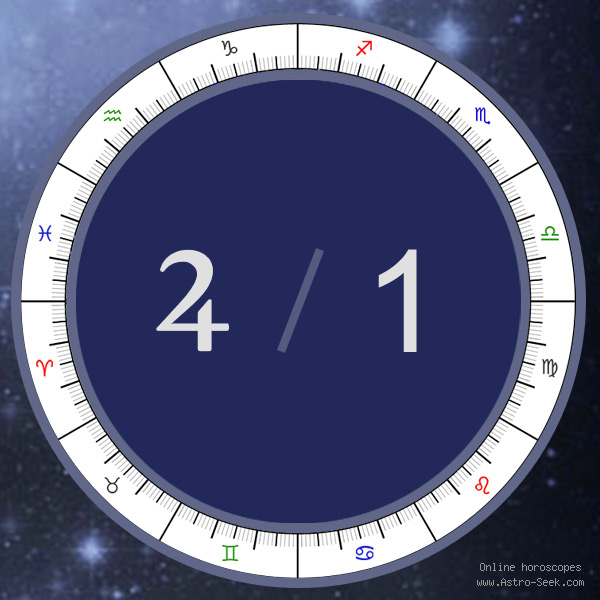 Transit Jupiter in the 1st House
Transit Chart Interpretation Meaning
Jupiter is also called the "happy planet" in astrology because this transit is very positive. It will be easy for you to be positive about everything. Jupiter will shine magnetic light on you and bring you new opportunities and experiences. It will help you overcome problems. This is one of the reasons why you will feel calmer and full of hope and confidence. It will also facilitate relationships with other people who will look at you with admiration. You will be focusing more on your future and you will be determined to work on your mental development. Jupiter positively influences your goals and aspirations, so it is also a good time to start doing something that will bring you a sense of happiness and satisfaction. You may also feel the desire to travel. Beware of egocentrism and be careful about what you eat because you may be prone to weight gain during this transit.
Transit Jupiter in natal houses
:
1st
,
2nd
,
3rd
,
4th
,
5th
,
6th
,
7th
,
8th
,
9th
,
10th
,
11th
,
12th

Jupiter - astrology meaning
Happiness, optimism, expansion
Jupiter symbolizes growth, expansion, laws, faith and ethics that guide it. It represents a sense for development and support, which can lead to opportunities, wealth and faith. However, if Jupiter is damaged, the person becomes immoral and extremist.
Transit Aspects
- Astrology Meanings and Interpretations

Transit Sun

aspects:
Sun Conjunction Sun
,
Sun Trine Sun
,
Sun Square Sun
,
Sun Opposition Sun
,
Sun Conjunction Moon
,
Sun Trine Moon
,
Sun Square Moon
,
Sun Opposition Moon
,
Sun Conjunction Mercury
,
Sun Trine Mercury
,
Sun Square Mercury
,
Sun Opposition Mercury
,
Sun Conjunction Venus
,
Sun Trine Venus
,
Sun Square Venus
,
Sun Opposition Venus
,
Sun Conjunction Mars
,
Sun Trine Mars
,
Sun Square Mars
,
Sun Opposition Mars
,
Sun Conjunction Jupiter
,
Sun Trine Jupiter
,
Sun Square Jupiter
,
Sun Opposition Jupiter
,
Sun Conjunction Saturn
,
Sun Trine Saturn
,
Sun Square Saturn
,
Sun Opposition Saturn
,
Sun Conjunction Uranus
,
Sun Square Uranus
,
Sun Trine Uranus
,
Sun Opposition Uranus
,
Sun Conjunction Neptune
,
Sun Square Neptune
,
Sun Trine Neptune
,
Sun Opposition Neptune
,
Sun Conjunction Pluto
,
Sun Square Pluto
,
Sun Trine Pluto
,
Sun Opposition Pluto
,
Transit Sun in natal houses:
1st
,
2nd
,
3rd
,
4th
,
5th
,
6th
,
7th
,
8th
,
9th
,
10th
,
11th
,
12th

Transit Moon

aspects:
Moon Conjunction Sun
,
Moon Trine Sun
,
Moon Square Sun
,
Moon Opposition Sun
,
Moon Conjunction Moon
,
Moon Trine Moon
,
Moon Square Moon
,
Moon Opposition Moon
,
Moon Conjunction Mercury
,
Moon Trine Mercury
,
Moon Square Mercury
,
Moon Opposition Mercury
,
Moon Conjunction Venus
,
Moon Trine Venus
,
Moon Square Venus
,
Moon Opposition Venus
,
Moon Conjunction Mars
,
Moon Trine Mars
,
Moon Square Mars
,
Moon Opposition Mars
,
Moon Conjunction Jupiter
,
Moon Trine Jupiter
,
Moon Square Jupiter
,
Moon Opposition Jupiter
,
Moon Conjunction Saturn
,
Moon Trine Saturn
,
Moon Square Saturn
,
Moon Opposition Saturn
,
Moon Conjunction Uranus
,
Moon Square Uranus
,
Moon Trine Uranus
,
Moon Opposition Uranus
,
Moon Conjunction Neptune
,
Moon Square Neptune
,
Moon Trine Neptune
,
Moon Opposition Neptune
,
Moon Conjunction Pluto
,
Moon Square Pluto
,
Moon Trine Pluto
,
Moon Opposition Pluto
,
Transit Moon in natal houses:
1st
,
2nd
,
3rd
,
4th
,
5th
,
6th
,
7th
,
8th
,
9th
,
10th
,
11th
,
12th

Transit Mercury

aspects:
Mercury Conjunction Sun
,
Mercury Trine Sun
,
Mercury Square Sun
,
Mercury Opposition Sun
,
Mercury Conjunction Moon
,
Mercury Trine Moon
,
Mercury Square Moon
,
Mercury Opposition Moon
,
Mercury Conjunction Mercury
,
Mercury Trine Mercury
,
Mercury Square Mercury
,
Mercury Opposition Mercury
,
Mercury Conjunction Venus
,
Mercury Trine Venus
,
Mercury Square Venus
,
Mercury Opposition Venus
,
Mercury Conjunction Mars
,
Mercury Trine Mars
,
Mercury Square Mars
,
Mercury Opposition Mars
,
Mercury Conjunction Jupiter
,
Mercury Trine Jupiter
,
Mercury Square Jupiter
,
Mercury Opposition Jupiter
,
Mercury Conjunction Saturn
,
Mercury Trine Saturn
,
Mercury Square Saturn
,
Mercury Opposition Saturn
,
Mercury Conjunction Uranus
,
Mercury Square Uranus
,
Mercury Trine Uranus
,
Mercury Opposition Uranus
,
Mercury Conjunction Neptune
,
Mercury Square Neptune
,
Mercury Trine Neptune
,
Mercury Opposition Neptune
,
Mercury Conjunction Pluto
,
Mercury Square Pluto
,
Mercury Trine Pluto
,
Mercury Opposition Pluto
,
Transit Mercury in natal houses:
1st
,
2nd
,
3rd
,
4th
,
5th
,
6th
,
7th
,
8th
,
9th
,
10th
,
11th
,
12th

Transit Venus

aspects:
Venus Conjunction Sun
,
Venus Trine Sun
,
Venus Square Sun
,
Venus Opposition Sun
,
Venus Conjunction Moon
,
Venus Trine Moon
,
Venus Square Moon
,
Venus Opposition Moon
,
Venus Conjunction Mercury
,
Venus Trine Mercury
,
Venus Square Mercury
,
Venus Opposition Mercury
,
Venus Conjunction Venus
,
Venus Trine Venus
,
Venus Square Venus
,
Venus Opposition Venus
,
Venus Conjunction Mars
,
Venus Trine Mars
,
Venus Square Mars
,
Venus Opposition Mars
,
Venus Conjunction Jupiter
,
Venus Trine Jupiter
,
Venus Square Jupiter
,
Venus Opposition Jupiter
,
Venus Conjunction Saturn
,
Venus Trine Saturn
,
Venus Square Saturn
,
Venus Opposition Saturn
,
Venus Conjunction Uranus
,
Venus Square Uranus
,
Venus Trine Uranus
,
Venus Opposition Uranus
,
Venus Conjunction Neptune
,
Venus Square Neptune
,
Venus Trine Neptune
,
Venus Opposition Neptune
,
Venus Conjunction Pluto
,
Venus Square Pluto
,
Venus Trine Pluto
,
Venus Opposition Pluto
,
Transit Venus in natal houses:
1st
,
2nd
,
3rd
,
4th
,
5th
,
6th
,
7th
,
8th
,
9th
,
10th
,
11th
,
12th

Transit Mars

aspects:
Mars Conjunction Sun
,
Mars Trine Sun
,
Mars Square Sun
,
Mars Opposition Sun
,
Mars Conjunction Moon
,
Mars Trine Moon
,
Mars Square Moon
,
Mars Opposition Moon
,
Mars Conjunction Mercury
,
Mars Trine Mercury
,
Mars Square Mercury
,
Mars Opposition Mercury
,
Mars Conjunction Venus
,
Mars Trine Venus
,
Mars Square Venus
,
Mars Opposition Venus
,
Mars Conjunction Mars
,
Mars Trine Mars
,
Mars Square Mars
,
Mars Opposition Mars
,
Mars Conjunction Jupiter
,
Mars Trine Jupiter
,
Mars Square Jupiter
,
Mars Opposition Jupiter
,
Mars Conjunction Saturn
,
Mars Trine Saturn
,
Mars Square Saturn
,
Mars Opposition Saturn
,
Mars Conjunction Uranus
,
Mars Square Uranus
,
Mars Trine Uranus
,
Mars Opposition Uranus
,
Mars Conjunction Neptune
,
Mars Square Neptune
,
Mars Trine Neptune
,
Mars Opposition Neptune
,
Mars Conjunction Pluto
,
Mars Square Pluto
,
Mars Trine Pluto
,
Mars Opposition Pluto
,
Transit Mars in natal houses:
1st
,
2nd
,
3rd
,
4th
,
5th
,
6th
,
7th
,
8th
,
9th
,
10th
,
11th
,
12th

Transit Jupiter

aspects:
Jupiter Conjunction Sun
,
Jupiter Trine Sun
,
Jupiter Square Sun
,
Jupiter Opposition Sun
,
Jupiter Conjunction Moon
,
Jupiter Trine Moon
,
Jupiter Square Moon
,
Jupiter Opposition Moon
,
Jupiter Conjunction Mercury
,
Jupiter Trine Mercury
,
Jupiter Square Mercury
,
Jupiter Opposition Mercury
,
Jupiter Conjunction Venus
,
Jupiter Trine Venus
,
Jupiter Square Venus
,
Jupiter Opposition Venus
,
Jupiter Conjunction Mars
,
Jupiter Trine Mars
,
Jupiter Square Mars
,
Jupiter Opposition Mars
,
Jupiter Conjunction Jupiter
,
Jupiter Trine Jupiter
,
Jupiter Square Jupiter
,
Jupiter Opposition Jupiter
,
Jupiter Conjunction Saturn
,
Jupiter Trine Saturn
,
Jupiter Square Saturn
,
Jupiter Opposition Saturn
,
Jupiter Conjunction Uranus
,
Jupiter Square Uranus
,
Jupiter Trine Uranus
,
Jupiter Opposition Uranus
,
Jupiter Conjunction Neptune
,
Jupiter Square Neptune
,
Jupiter Trine Neptune
,
Jupiter Opposition Neptune
,
Jupiter Conjunction Pluto
,
Jupiter Square Pluto
,
Jupiter Trine Pluto
,
Jupiter Opposition Pluto
,
Transit Jupiter in natal houses:
1st
,
2nd
,
3rd
,
4th
,
5th
,
6th
,
7th
,
8th
,
9th
,
10th
,
11th
,
12th

Transit Saturn

aspects:
Saturn Conjunction Sun
,
Saturn Trine Sun
,
Saturn Square Sun
,
Saturn Opposition Sun
,
Saturn Conjunction Moon
,
Saturn Trine Moon
,
Saturn Square Moon
,
Saturn Opposition Moon
,
Saturn Conjunction Mercury
,
Saturn Trine Mercury
,
Saturn Square Mercury
,
Saturn Opposition Mercury
,
Saturn Conjunction Venus
,
Saturn Trine Venus
,
Saturn Square Venus
,
Saturn Opposition Venus
,
Saturn Conjunction Mars
,
Saturn Trine Mars
,
Saturn Square Mars
,
Saturn Opposition Mars
,
Saturn Conjunction Jupiter
,
Saturn Trine Jupiter
,
Saturn Square Jupiter
,
Saturn Opposition Jupiter
,
Saturn Conjunction Saturn
,
Saturn Trine Saturn
,
Saturn Square Saturn
,
Saturn Opposition Saturn
,
Saturn Conjunction Uranus
,
Saturn Square Uranus
,
Saturn Trine Uranus
,
Saturn Opposition Uranus
,
Saturn Conjunction Neptune
,
Saturn Square Neptune
,
Saturn Trine Neptune
,
Saturn Opposition Neptune
,
Saturn Conjunction Pluto
,
Saturn Square Pluto
,
Saturn Trine Pluto
,
Saturn Opposition Pluto
,
Transit Saturn in natal houses:
1st
,
2nd
,
3rd
,
4th
,
5th
,
6th
,
7th
,
8th
,
9th
,
10th
,
11th
,
12th

Transit Uranus

aspects:
Uranus Conjunction Sun
,
Uranus Square Sun
,
Uranus Trine Sun
,
Uranus Opposition Sun
,
Uranus Conjunction Moon
,
Uranus Square Moon
,
Uranus Trine Moon
,
Uranus Opposition Moon
,
Uranus Conjunction Mercury
,
Uranus Square Mercury
,
Uranus Trine Mercury
,
Uranus Opposition Mercury
,
Uranus Conjunction Venus
,
Uranus Square Venus
,
Uranus Trine Venus
,
Uranus Opposition Venus
,
Uranus Conjunction Mars
,
Uranus Square Mars
,
Uranus Trine Mars
,
Uranus Opposition Mars
,
Uranus Conjunction Jupiter
,
Uranus Square Jupiter
,
Uranus Trine Jupiter
,
Uranus Opposition Jupiter
,
Uranus Conjunction Saturn
,
Uranus Square Saturn
,
Uranus Trine Saturn
,
Uranus Opposition Saturn
,
Uranus Conjunction Uranus
,
Uranus Square Uranus
,
Uranus Trine Uranus
,
Uranus Opposition Uranus
,
Uranus Conjunction Neptune
,
Uranus Square Neptune
,
Uranus Trine Neptune
,
Uranus Opposition Neptune
,
Uranus Conjunction Pluto
,
Uranus Square Pluto
,
Uranus Trine Pluto
,
Uranus Opposition Pluto
,
Transit Uranus in natal houses:
1st
,
2nd
,
3rd
,
4th
,
5th
,
6th
,
7th
,
8th
,
9th
,
10th
,
11th
,
12th

Transit Neptune

aspects:
Neptune Conjunction Sun
,
Neptune Square Sun
,
Neptune Trine Sun
,
Neptune Opposition Sun
,
Neptune Conjunction Moon
,
Neptune Square Moon
,
Neptune Trine Moon
,
Neptune Opposition Moon
,
Neptune Conjunction Mercury
,
Neptune Square Mercury
,
Neptune Trine Mercury
,
Neptune Opposition Mercury
,
Neptune Conjunction Venus
,
Neptune Square Venus
,
Neptune Trine Venus
,
Neptune Opposition Venus
,
Neptune Conjunction Mars
,
Neptune Square Mars
,
Neptune Trine Mars
,
Neptune Opposition Mars
,
Neptune Conjunction Jupiter
,
Neptune Square Jupiter
,
Neptune Trine Jupiter
,
Neptune Opposition Jupiter
,
Neptune Conjunction Saturn
,
Neptune Square Saturn
,
Neptune Trine Saturn
,
Neptune Opposition Saturn
,
Neptune Conjunction Uranus
,
Neptune Square Uranus
,
Neptune Trine Uranus
,
Neptune Opposition Uranus
,
Neptune Conjunction Neptune
,
Neptune Square Neptune
,
Neptune Trine Neptune
,
Neptune Opposition Neptune
,
Neptune Conjunction Pluto
,
Neptune Square Pluto
,
Neptune Trine Pluto
,
Neptune Opposition Pluto
,
Transit Neptune in natal houses:
1st
,
2nd
,
3rd
,
4th
,
5th
,
6th
,
7th
,
8th
,
9th
,
10th
,
11th
,
12th

Transit Pluto

aspects:
Pluto Conjunction Sun
,
Pluto Square Sun
,
Pluto Trine Sun
,
Pluto Opposition Sun
,
Pluto Conjunction Moon
,
Pluto Square Moon
,
Pluto Trine Moon
,
Pluto Opposition Moon
,
Pluto Conjunction Mercury
,
Pluto Square Mercury
,
Pluto Trine Mercury
,
Pluto Opposition Mercury
,
Pluto Conjunction Venus
,
Pluto Square Venus
,
Pluto Trine Venus
,
Pluto Opposition Venus
,
Pluto Conjunction Mars
,
Pluto Square Mars
,
Pluto Trine Mars
,
Pluto Opposition Mars
,
Pluto Conjunction Jupiter
,
Pluto Square Jupiter
,
Pluto Trine Jupiter
,
Pluto Opposition Jupiter
,
Pluto Conjunction Saturn
,
Pluto Square Saturn
,
Pluto Trine Saturn
,
Pluto Opposition Saturn
,
Pluto Conjunction Uranus
,
Pluto Square Uranus
,
Pluto Trine Uranus
,
Pluto Opposition Uranus
,
Pluto Conjunction Neptune
,
Pluto Square Neptune
,
Pluto Trine Neptune
,
Pluto Opposition Neptune
,
Pluto Conjunction Pluto
,
Pluto Square Pluto
,
Pluto Trine Pluto
,
Pluto Opposition Pluto
,
Transit Pluto in natal houses:
1st
,
2nd
,
3rd
,
4th
,
5th
,
6th
,
7th
,
8th
,
9th
,
10th
,
11th
,
12th
Secondary Progressions in Signs and Houses
Progressed Sun

in Signs and Houses:
Aries
,
Taurus
,
Gemini
,
Cancer
,
Leo
,
Virgo
,
Libra
,
Scorpio
,
Sagittarius
,
Capricorn
,
Aquarius
,
Pisces
||
1st
,
2nd
,
3rd
,
4th
,
5th
,
6th
,
7th
,
8th
,
9th
,
10th
,
11th
,
12th
Progressed Moon

in Signs and Houses:
Aries
,
Taurus
,
Gemini
,
Cancer
,
Leo
,
Virgo
,
Libra
,
Scorpio
,
Sagittarius
,
Capricorn
,
Aquarius
,
Pisces
||
1st
,
2nd
,
3rd
,
4th
,
5th
,
6th
,
7th
,
8th
,
9th
,
10th
,
11th
,
12th

Sun

Ari

Moon

Pis

Balsamic Moon

(353°02')

Mercury

Ari

Venus

Tau

Mars

Gem

Jupiter

Ari

Saturn

Pis

Uranus

Tau

Neptune

Pis

Pluto

Cap

Node (M)

Tau
R

Node (T)

Tau
R

Lilith (M)

Leo

Chiron

Ari
Calculate when planet
enters next Signs:
---


Moon calendar
New Moon in

Pisces
Show calendar
»